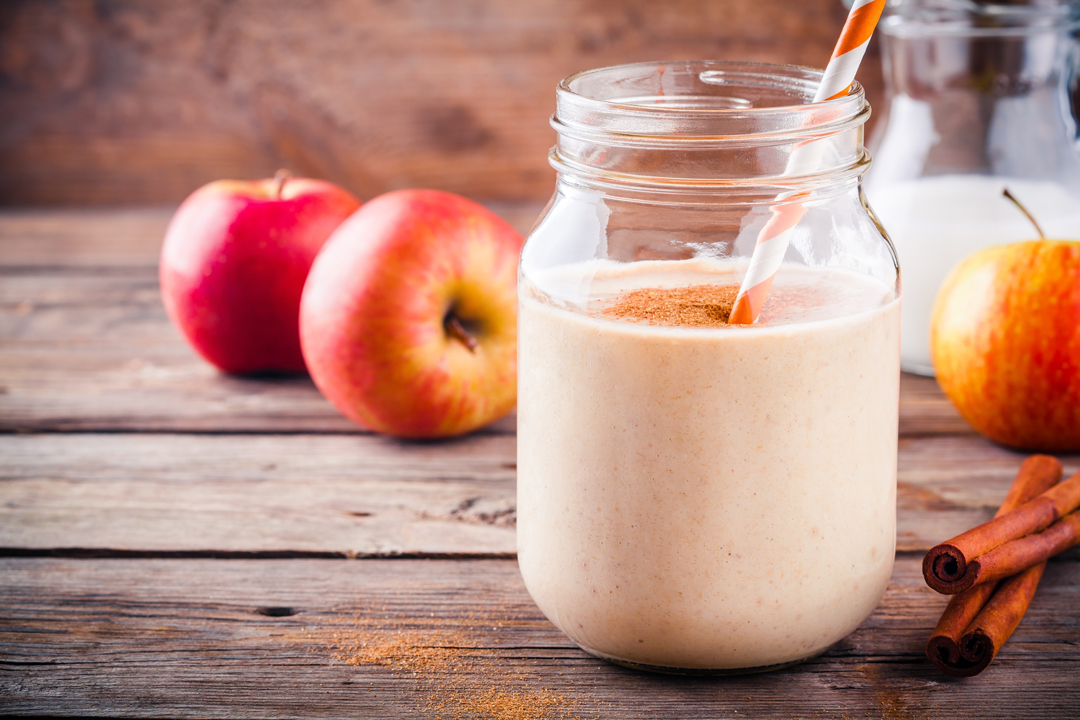 V1 Apple Pie Smoothie
Enjoy this delicious and incredibly healthy take on one of America's favorite fall desserts! Our V1 Smoothie has 100% of your daily RDI, as well as 15 grams of protein, so you can indulge yourself without the guilt.
Ingredients:
1 scoop V1 Smoothie
½ Red Delicious apple (cut into cubes leaving peel on)
unsweetened almond milk
4-5 ice cubes
1 tsp. cinnamon
Directions: Add all ingredients to blender and mix until smooth and creamy!
V1 Smoothie contains whole food ingredients that help to BUILD LEAN MUSCLE MASS* and IGNITE YOUR METABOLISM TO BURN FAT FAST.
Give your body instant energy and nutrition from premium ingredients in V1 Smoothie such as:
15G protein
Grass Fed Whey & Collagen
Essential Vitamins, Minerals, Amino Acids & Phytonutrients
Greek Yogurt & Quinoa
Live Probiotics
Dietary Fibers
100% RDI of Vitamins & Minerals
Premium All Natural Ingredients