Vfinity's Leadership Team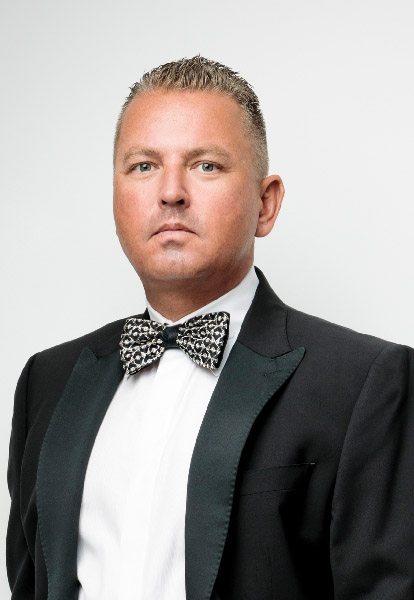 Alex Eliashevsky – CEO, Co-Founder
Alex Eliashevsky is responsible for financial and strategic planning for the company's business operations.
A graduate of Northwestern University with a degree in Industrial Engineering, Alex Eliashevsky started his career as an equity options trader at the Chicago Board of Options Exchange (CBOE) in the year 2000 with Cutler Group LP, a sophisticated derivatives trading firm focused primarily on equity options. Having early success in his career, he invested in a sole proprietorship and continued trading while maintaining a working relationship with the Cutler Group.
He executes his winning strategy by balancing all of the traits necessary to succeed in a constantly changing market environment. His extensive knowledge in finance and financial markets makes him perfectly suited for the fast financial pace of the network marketing industry. In his free time, Alex enjoys spending time with his family, saltwater fishing, and traveling.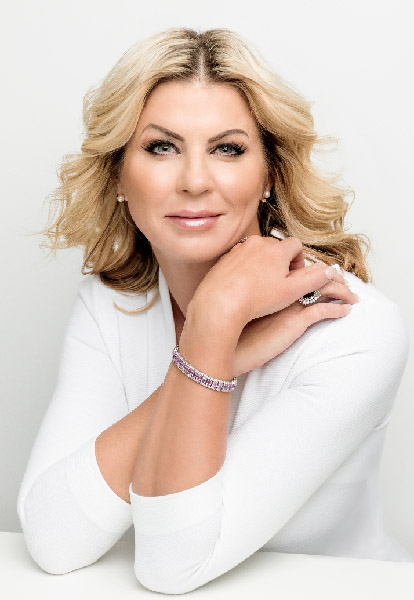 Deanna Eliashevsky – Vice President of Marketing and Product Sales
Deanna was born and raised in Northeastern Pennsylvania and experienced her first love of health and wellness through her daily trips to the grocery store as a young girl.  Being the grandchild of immigrants: a Polish great-grandmother and an Italian Grandmother, she spent a significant portion of her childhood pouring over healthy food choices in preparation for the daily meals served to her large family.  Her Grandmother, Letizia, would always say, "Deanna, sei quello che mangi," which means "you are what you eat."
She began her professional career as a Buyer and Personal Shopper at the famed New York City toy store, FAO Schwarz, where she worked with power brands Madame Alexander, Steiff, and Sanrio.  After leaving New York City, she brought her love of helping people back to her hometown, where she worked as an Advertising Sales Manager at The Times Leader, a local newspaper.  Deanna was the youngest staff member to be inducted into the Knight-Ridder Leadership Development program and won countless sales awards for exceptional revenue growth on special projects. "My greatest reward was not the corporate recognition, rather knowing I had helped small businesses to achieve their own personal and financial gain.  It's why I wanted to do this job in the first place – to help small businesses develop marketing strategies that translated into sales and satisfied customers.
Deanna became the mother of four beautiful children and relocated to Naples, Florida, in 2011, where she launched and published a community magazine.  In 2016, she joined her husband, Alex Eliashevsky, at Vfinity by taking on a leadership and management role in marketing and product sales.  She states, "My passion for people, small business development, and health and wellness lead my heart and soul to Vfinity.  I was offered this opportunity, and I already had so many close relationships within the company.  I felt I had some unique gifts that God would allow me to share with this special group of people, so I just went for it and have never looked back.  I feel very fortunate and blessed to be a part of the Vfinity family."
When she's not working, Deanna loves to be at home with her family in Naples, Florida enjoying the beach, pool, cooking, and laughing with good friends.  As the mother of a childhood cancer survivor, she volunteers with many organizations that benefit childhood cancer patients and their families. In addition, she is a dance mom, cheer mom, and classroom mom at her son's elementary school.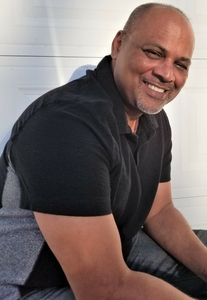 Kenneth John – Customer Care & Operations Manager
Kenneth John came to Vfinity after nearly 12 years of service in both the contact center environment and MLM industry. He is responsible for managing the Vfinity Customer Care Center warehouse order fulfillment and maintains the back office website for our Distributors.
At Publishers Circulation Fulfillment Inc. (NY Times Inbound Call Center) Kenny developed his skills as the performance team leader. He also served as the Customer Care Manager at Stainsafe Inc. Before joining Vfinity he managed the quality control and inventory and logistics departments at Amazon Herb Company later to be named Trivita Inc.
In addition he has been a professional photojournalist for a National Newspaper Publication in Trinidad and the Customer Care/ Performance Manager at Stainsafe Inc. in Palm Beach Gardens Florida.
Outside of professional interests he likes to travel, fix his car, create 3D Animation and being a dad. He enjoys living in Florida with his family and dogs.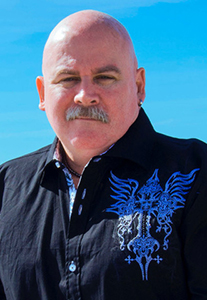 Troy Dooly – Beachside Bounty Hunter
Named One of the most influential voices in the main street entrepreneur community by critics and proponents alike, Troy Dooly is Co-Founder and Beachside CEO of the global advisory agency, Deep South Companies Inc. Deep South is a group of companies which sole focus is to help guide organizations to develop communication and communities which deliver a true difference in the lives of those they serve.
Dooly has emerged as a leading authority in the area of purpose-inspired communications. Startup entrepreneurs to multi-national corporations have adopted his breakthrough methodology and frameworks to protect their teams' integrity and to deliver on the promises they make to their shareholders, employees and customers. Troy is recognized internationally as a thought influencer in the areas of public relations, reputation management, personal & c-level branding, marketing campaigns, organizational expansion, corporate launch strategies, business analysis and valuations, and private equity funding.
Dooly's creed is "Live An Epic Adventure" – in work or life; follow your passion, and live your purpose.
When Troy Dooly isn't working with clients, he is a speaker, results sage, and media host. His Podcasts and T.V. Shows have been seen on the Home Business Radio Network, The Direct Sales TV Network, ROKU, Amazon, Blog Talk Radio, and all major podcasting platforms, such as Apple, Pandora, iHeart Radio, Sound Cloud and more.  As a founding member on the Board of Directors of the Association of Network Marketing Professionals, he works with both companies and distributors around the world to form tighter unity and collaboration in raising the public perception, ethical standards and best practices in and around the direct selling industry and network marketing profession.
Dooly sits on numerous Boards of public companies, non-profits, ministries, associations and private companies. Dooly is also a founding member of Catalyst A-Team, helping to facilitate hundreds of volunteers annually who serve 10,000 to 13,000 guests who attend the Atlanta Catalyst Leadership Conferences between 2000-2019. Troy has been married over 30 years to Best-Selling author Paige Winship Dooly and has 9 wonderful children, and currently is raising a couple wild granddaughters.