Find Your Joy in July Challenge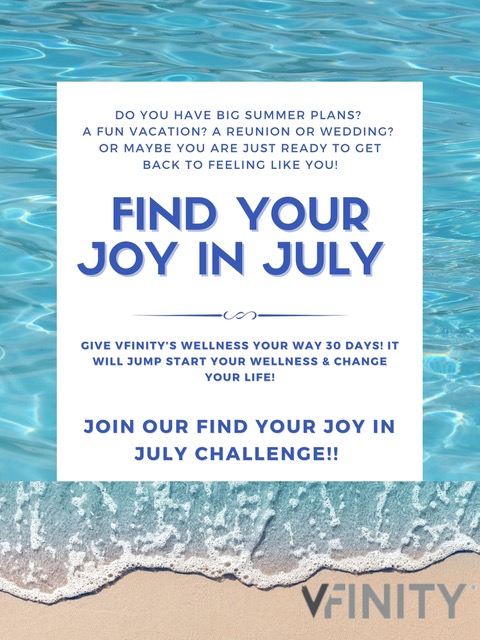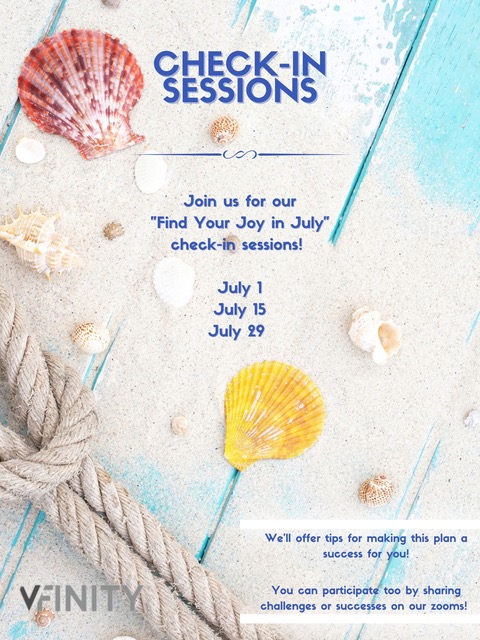 Use our "Wellness YOUR Way" Plan and pick the Lifestyle Basics and products that resonate with you.
We'll be here to support you along the way in our Facebook Group VFinity Share Good Health and Facebook Lives/Zooms to check.
We'll even help you navigate the July 4th holiday! How great would it feel to navigate a holiday weekend and feel great after it?
Your Lifestyle Consultant will help you get started; just share your WHY and your wellness goals!
There are no required ways to start, but those who use one of our paks find super quick success!
V3 Original + VBiotic provide a foundational core gut, energy and mood support to start your journey.
When you chose to add in V1 Smoothie, V2 Greens and Ketoperk, you amp up your nutrition while adding in yummy things so you don't feel deprived.
Adding in Intermittent Fasting and half your weight in ounces of water is also excellent!
Download Wellness Your Way here!