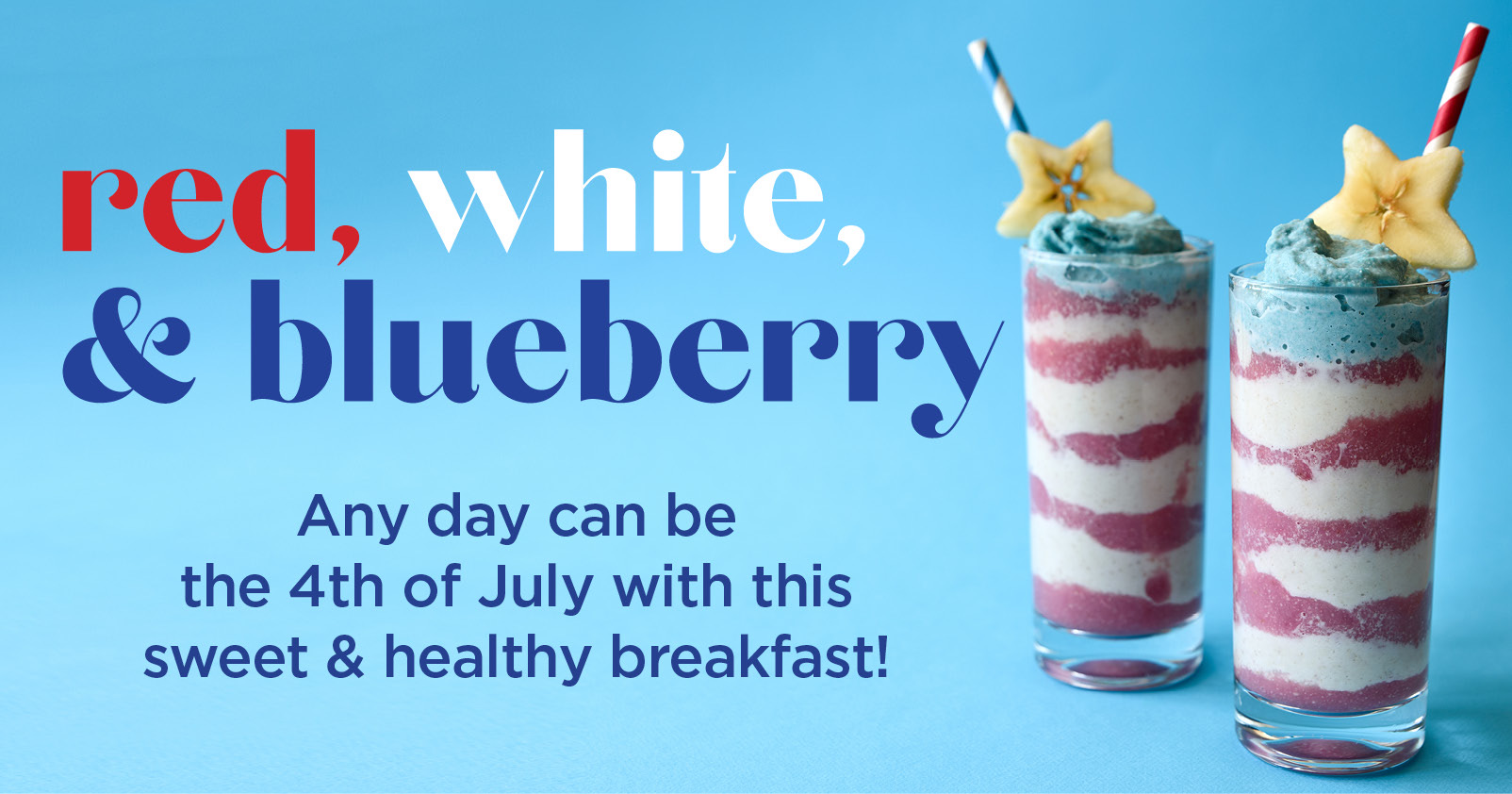 Red, White & Blueberry

RED: strawberries, full of beta carotene, antioxidants, and amino acids.
WHITE: banana, a natural energizer with magnesium and potassium.
BLUE: blueberries low in sugar, high in fiber that have been shown to help with cognitive decline.

1 scoop V1 SMOOTHIE
8 oz unsweetened almond or coconut milk
1/2 frozen banana
1/2 cup fresh strawberries
1/2 cup blueberries
Optional Ingredient: add in some flaxseed for anti-inflammatory benefits.
Directions: Place all ingredients in blender and mix until smooth and creamy. Add ice to make thicker.